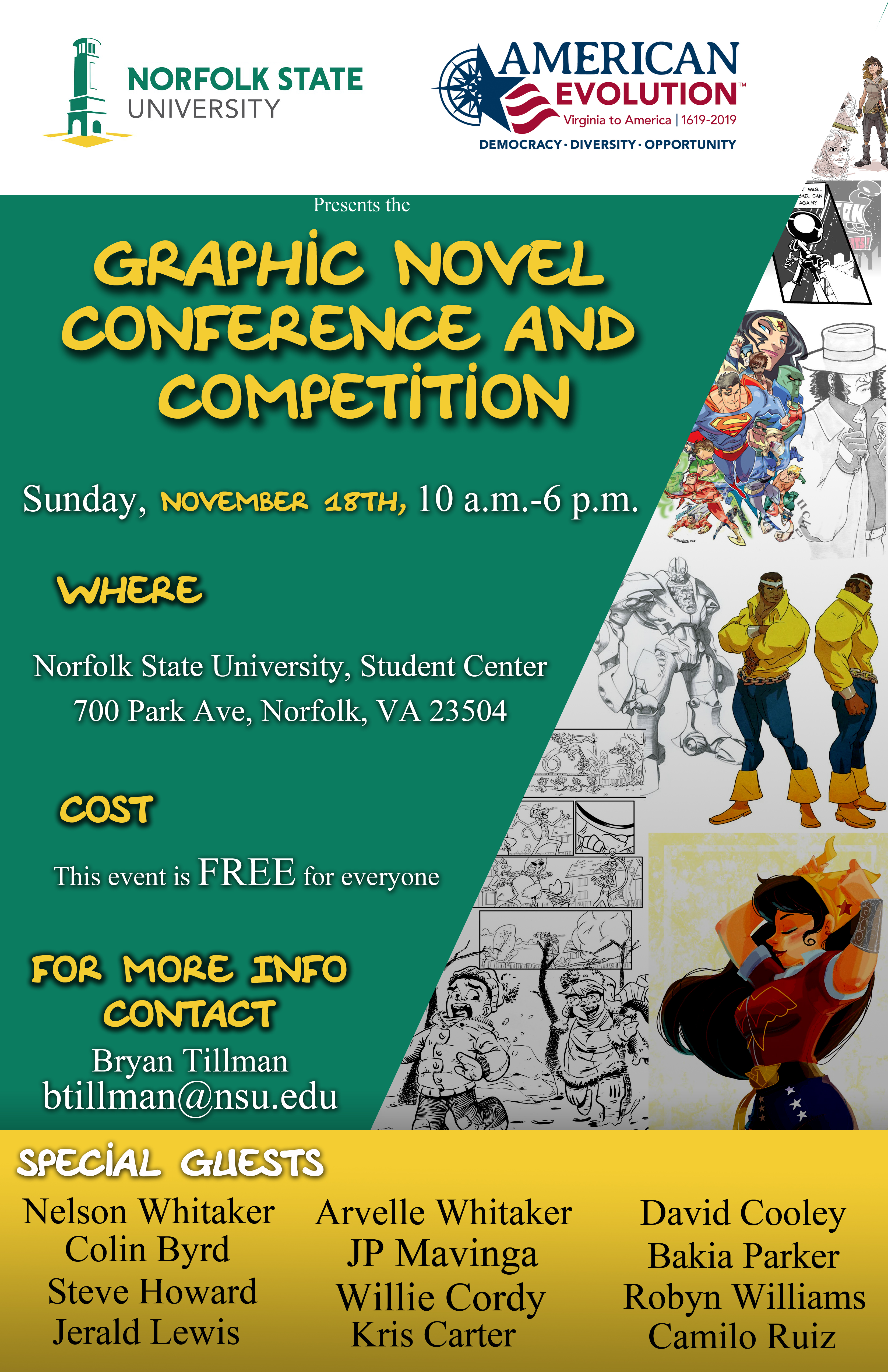 Norfolk State University and American Evolution are hosting a Graphic Novel Conference and Competition on November 18, 2018. The deadline to submit your work to the competition is November 10, 2018.
Competition submissions must be 3-5 pages in length with finished artwork with word bubbles and a historically based storyline that communicates the story of 1619 and the arrival of the early Africans from one of three perspectives: that of the Africans, the Native Americans, or the Europeans. Topics can a story that helps to reframe America's origins through contested memories, new interpretations of history, and new narratives by filmmakers, storytellers, historians and novelists.
Thank you for your interest in submitting to the Graphic Novel Conference and Competition contest. Please make sure that all of your files are sent in one PDF document and are are of at least 300dpi image quality.